Dana and Jimmy took their wedding to the next level, 1600ft above sea level to be exact!
Their picture perfect nuptials took place at the atop Mount Washington, NH. You can feel the love that radiates off these two newlyweds!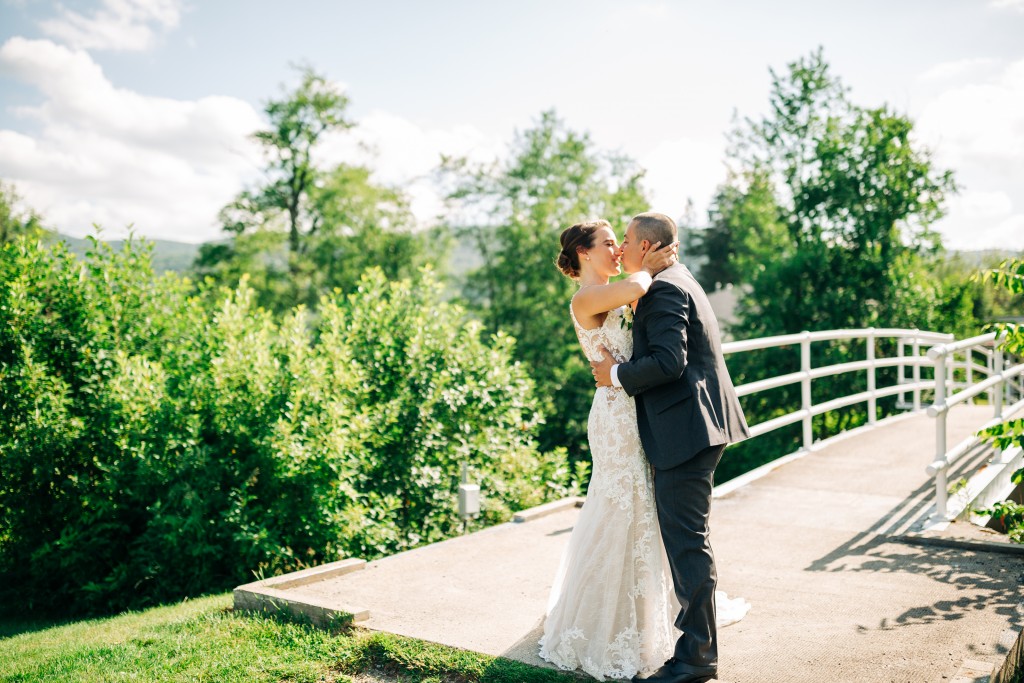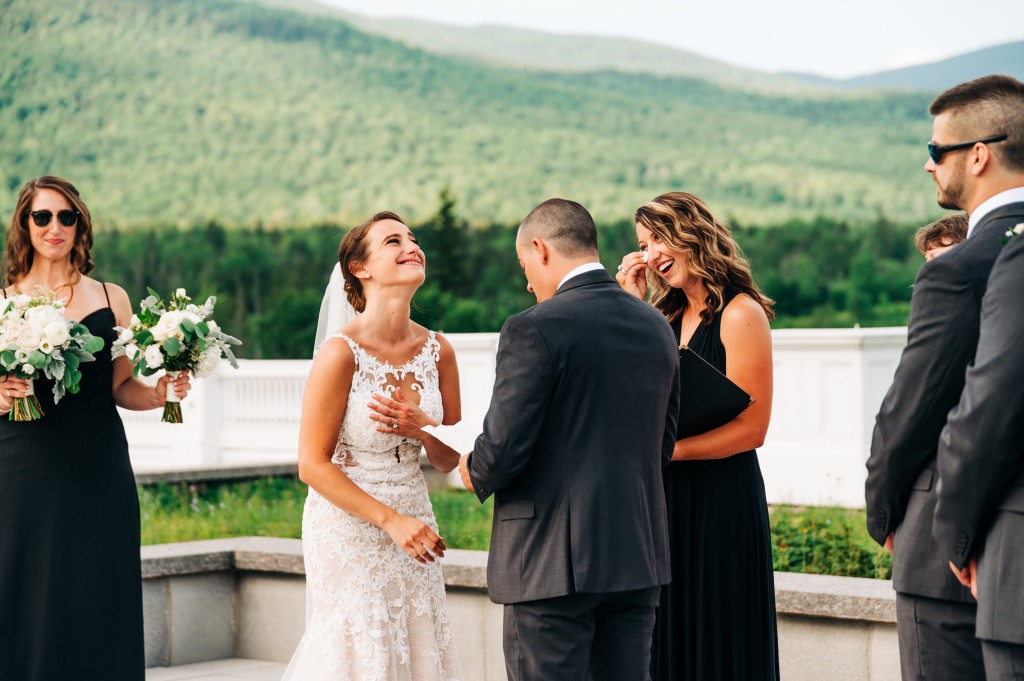 This is what is is all about! Pure happiness!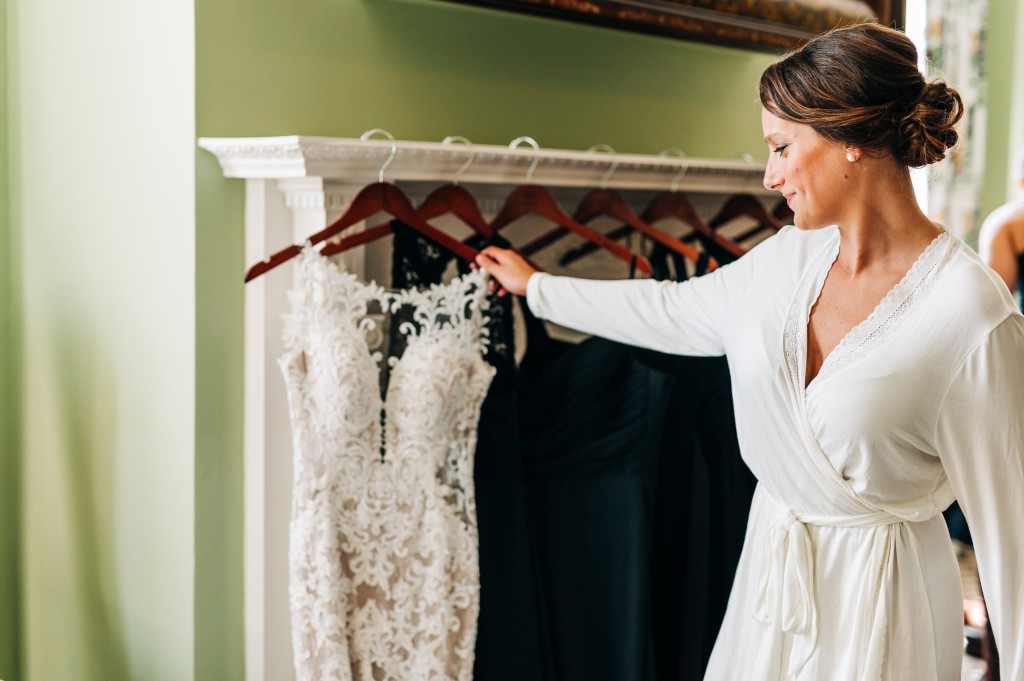 Dana said "yes" to a stunning Essense of Australia gown that fit her like a glove! The little hint of color beneath the lace made the stunning details pop!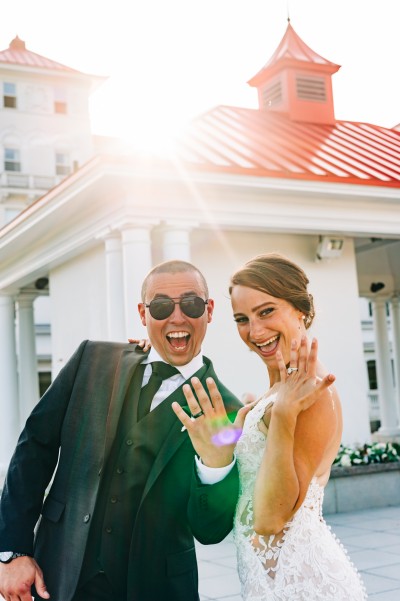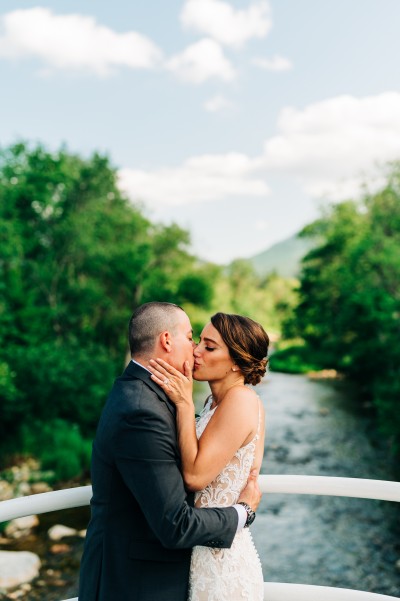 The new Mr and Mrs Ganiatsos!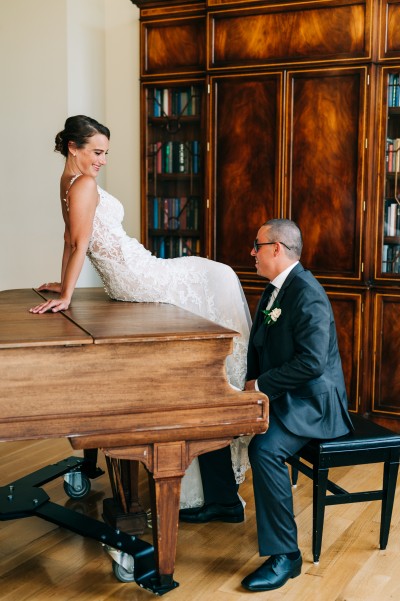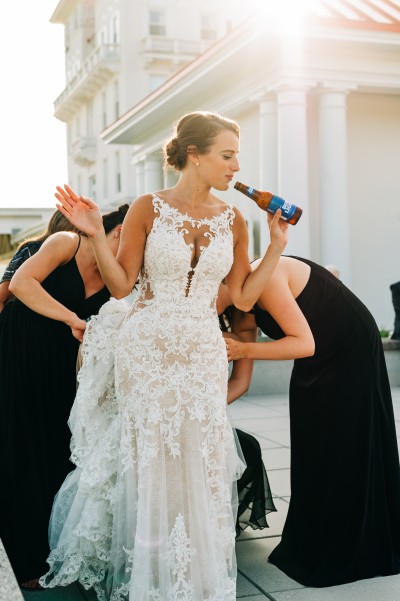 Gotta make sure to take a beat and relax from all the wedding day hustle and bustle!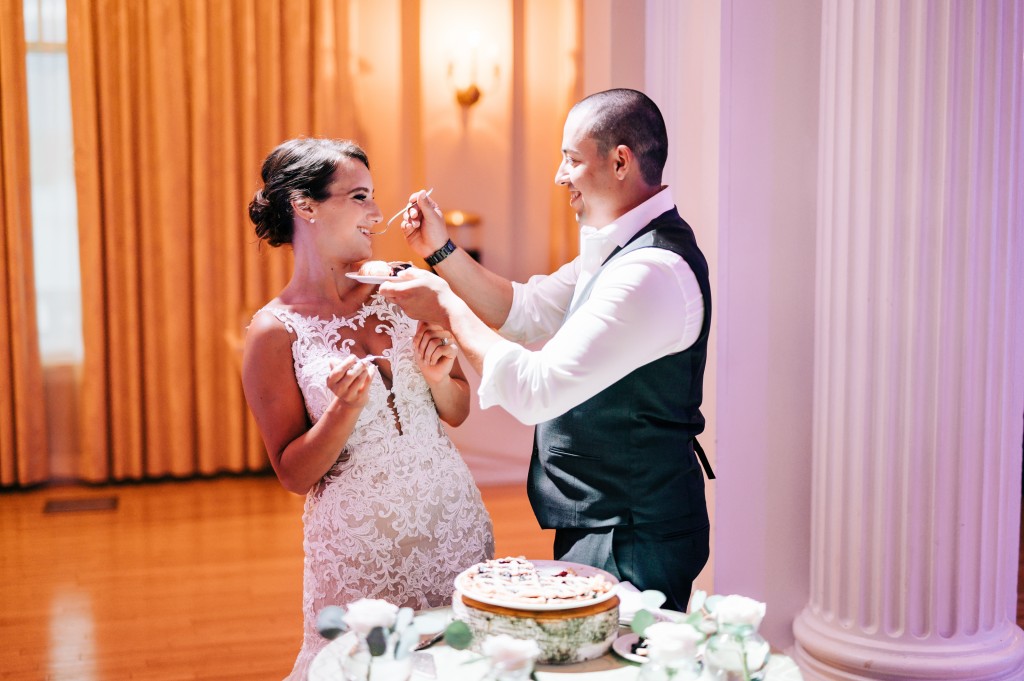 We have heard of wedding cake, but a wedding PIE?! YUM!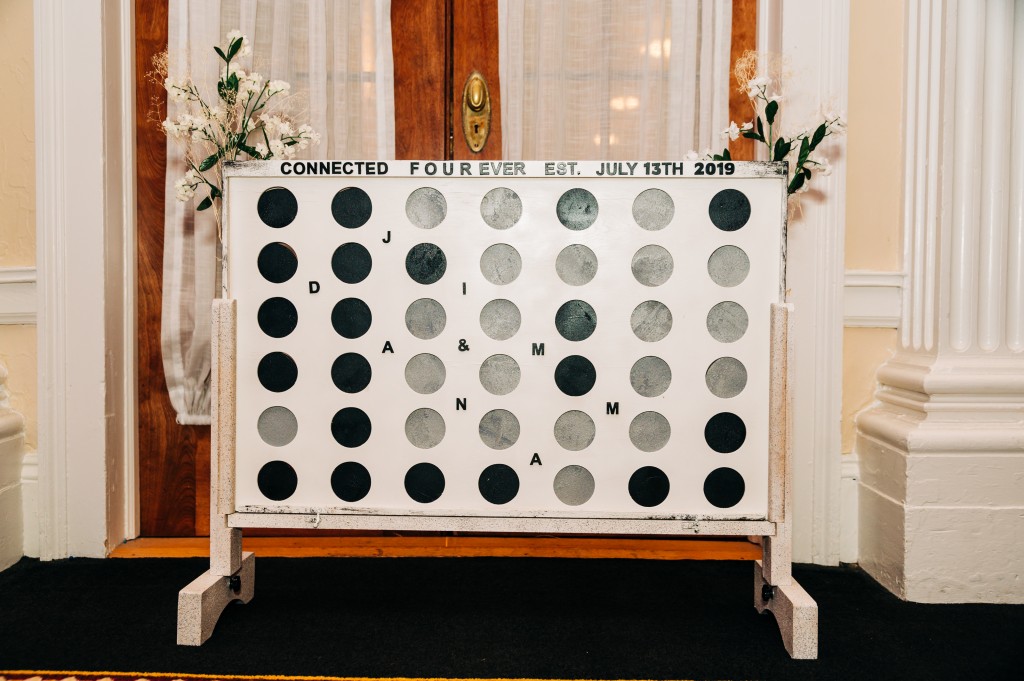 Forever Connected – Est. July 13th, 2019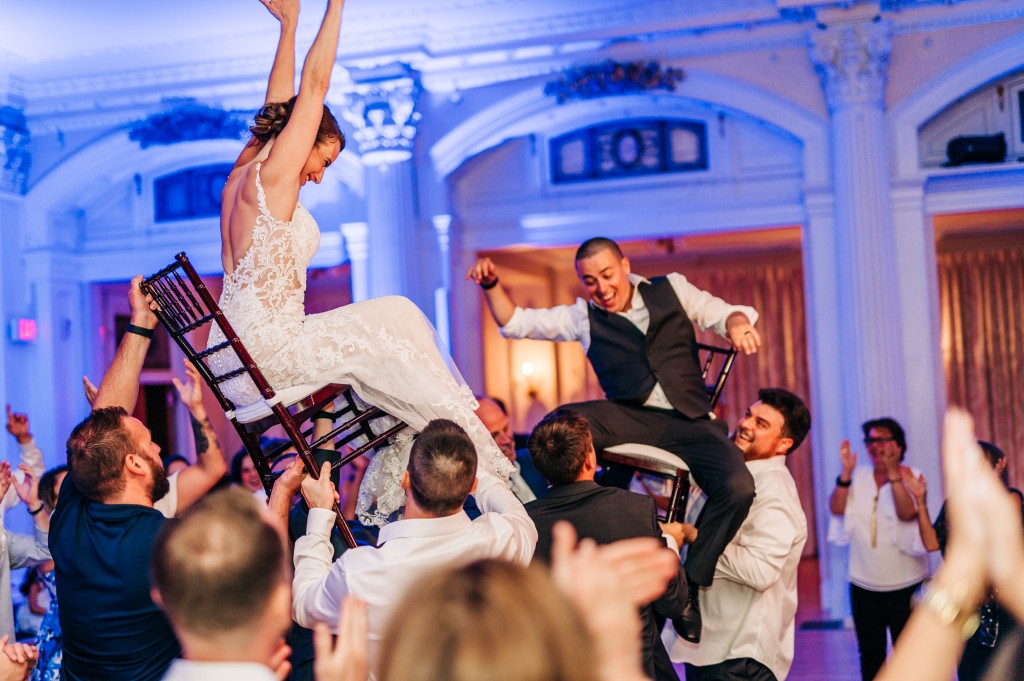 Congrats to the happy couple!
Here is what Dana had to say about her experience with Ve'Lace Bridal:
"Hi Ve'Lace crew! I recently got married and bought my dress from your incredibly amazing bridal salon
When I came to you guys I had a couple of (to say the least) bad experiences. My coworker whom had bought her dress with you for her wedding recommended that I go. I instantly made an appointment and within a half hour of being there we found the dress of my dreams!! I cannot thank you guys enough and especially Julia since she told me she just HAD TO put me in a dress she can't put many brides in….low and behold that was my dream dress!! So anyway, not only did I find my dream dress with you, it made it to the top of Mount Washington!!! Last minute my husband (still feels crazy to say that lol) said "put your dress on" so we went to the car grabbed the dress, his suit jacket, and not just my bouquet but he wanted one as well so two bouquets and found a place to get changed. (A nice man let us into the kitchen that was closed so I didn't have to be in the bathroom) This was a highlight of our wedding. Thank you for a wonderful experience and I couldn't have asked for a better team
Thank you thank you thank youuu again!! The dress was everrryyythinnnggg!!!"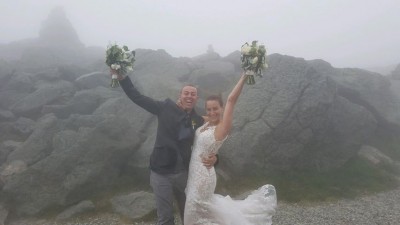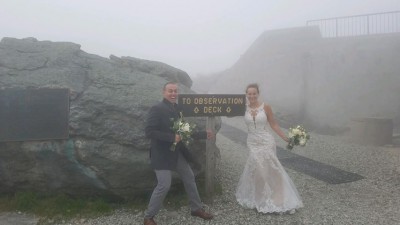 Vendor List
Bridal Gown: Ve'Lace Bridal
Bridal Alterations by Magda Aliberti via Ve'lace Bridal
Venue: Omni Parker Mount Washington Resort and Spa
Photography by Anna Ivanova Photography