The health and safety of our brides and their guests is our number one priority at Ve'Lace, so we just wanted to give an update on the current policies we have in place to protect us all!  With our state going back to Phase Three: Step One, we wanted to clear up any confusion that may arise.  We are happy to report that going back to this phase will not affect the store, and we will be operating as usual!  That being said, here is a refresher on our current policies that are in place.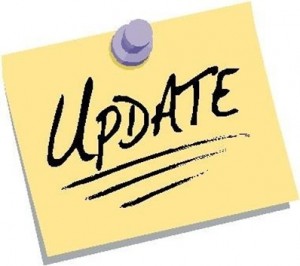 Guest Counts
Bridal Appointments: Brides can bring THREE guests to their bridal appointments.
Bridesmaid Appointments: THREE bridesmaids can attend bridesmaid appointments.
Alterations: Brides are allowed to bring ONE guest to their alterations appointments.

*WE UNDERSTAND THAT THESE RESTRICTIONS MAY PREVENT BRIDES FROM INCLUDING IMPORTANT GUESTS AT YOUR APPOINTMENT(S), SO WE ARE ALLOWING BRIDES TO FACETIME DURING THESE UNPRECIDENTED TIMES.  THESE RESTRICTIONS ARE NON-NEGOTIABLE, AND WE MUST STICK TO THEM IN ORDER TO KEEP OUR STAFF AND CLIENTS SAFE*
To enter our store, ALL brides & guests must adhere to the following:
WEAR A MASK
Sanitize hands upon entrance (there are two bottles at the front desk)
You must not be experiencing ANY of the symptoms listed below:

Cough
Fever
Sore throat
Rapid breathing
Flushed cheeks
Gastrointestinal symptoms
Fatigue
Headache
New loss of smell and/or taste
New muscle aches
Any other sign of illness

You MUST be able to answer NO to the following questions:

Have you or anyone in your household been exposed to Covid 19 in the last 14 days?
Are you or anyone in your household awaiting for Covid 19 test results?
Have you or anyone in your household traveled to any of the restricted states as per Governor Baker's order in the past 14 days?
Please contact us at (508) 966-0091 or velacebridal@gmail.com if you have any questions or concerns regarding our Pandemic Procedures.