Take advice from the pros! We asked each stylist to pick their favorite gown from our collection, explain why, and give some advice for future shoppers. We are surprised to see the variety of styles and tastes!
Here's what they had to say…….
Stylist: Micayla
Favorite gown: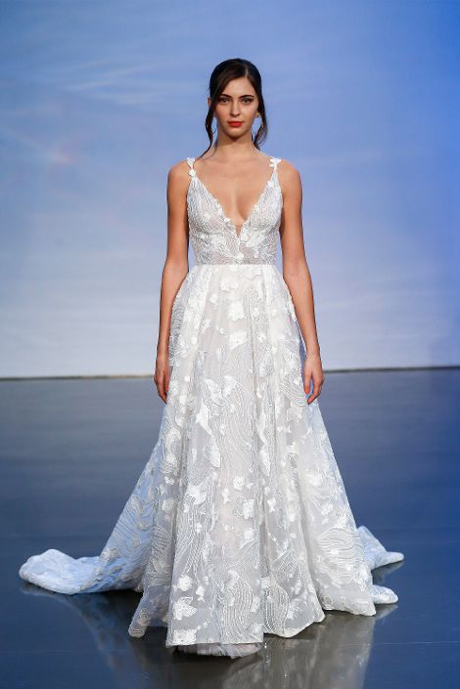 My personal favorite wedding dress in our current collection is Cortina from Justin Alexander Signature. I love when a wedding dress really portrays the personality of the bride. This dress has a TON of detail and big, bold, and unique patterns for that bride with a big and bubbly personality. This dress has a ton of sparkle and the pictures don't even resemble half of its beauty. This gown is a combination of classic, edgy, and modern all in one. Each layer of this dress tells its own story, and that is one of the many reasons why this is my favorite gown!
One piece of advice I have for brides is to expect the unexpected and to trust in the process. You may have one idea coming into it and leave with a completely different one! You never know until to try gowns on, and you may be surprised what you end up with. With that being said, keep an open mind when shopping for your dream gown!
_____________________________________
Stylist: Melody
Favorite gown: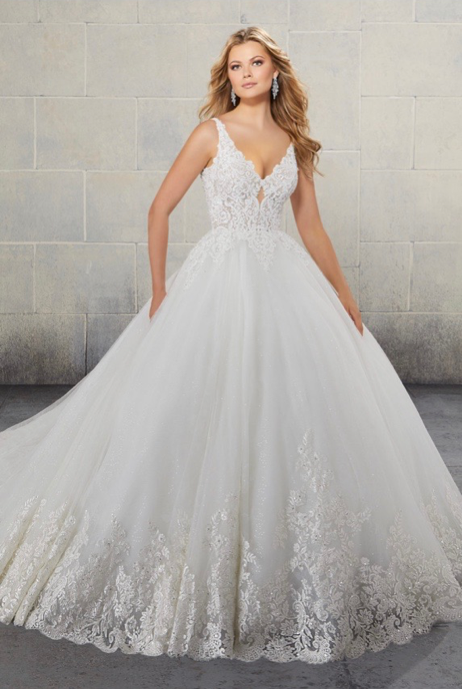 I love this because of the bodice. I love the details and structure. The thicker straps with the sweetheart neckline. I love that it is a ballgown and reminds me of a princess. The train is stunning with the beautiful details on the hem. The glitter tulle in the skirt that follows throughout is stunning.
It has just the right amount of strap so even a curvy bride like myself would have enough structure to hold up the girls. I just love this dress and think it would be very flattering on any body shape because of where the waistline hits.
So, to me it has the right amount of everything! Glitter, rhinestones, the bodice, and structure. I love boning and it makes you feel so secure. Pair it with a fur wrap and some beautiful accessories. Stunning!"
_____________________________________
Stylist: Laura
Favorite gown: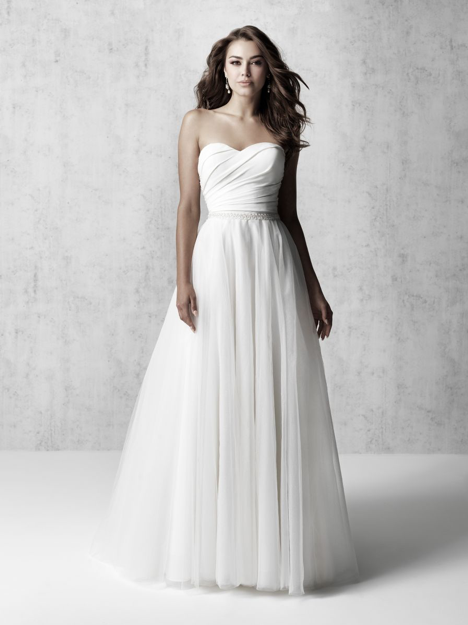 Buying a wedding gown is an emotional experience; whether you cry or just have that gut feeling that this is YOUR dress. Trust your gut. Also look at the whole picture and not just tiny details. Your partner will love you in your dress because you'll exude confidence in knowing that you are the most beautiful version of YOURSELF on your wedding day.
Pick a dress that you love, and what you feel most like yourself in, forget what you think others will want you in or how they picture you on your wedding day. This is YOUR day! Forget about theme, and if the dress fits within in, YOU are the theme!
Expect the unexpected…you may leave the salon with a completely different dress than you had envisioned but know that that is your dress because it feels most like you; and you are the most beautiful version of yourself in that gown!
_____________________________________
Stylist: Julie
Favorite gown: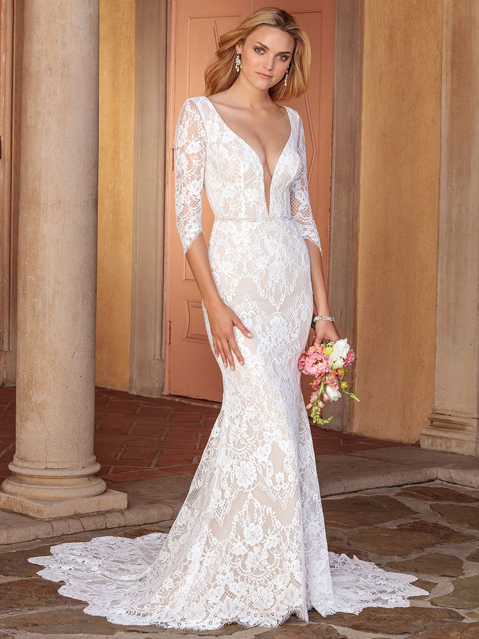 My all-time favorite dress is the Ainsley by Casablanca. There is just something about it that makes my jaw drop! It's elegant, timeless, romantic and also modern and sexy at the same time; which in my opinion is everything a wedding dress should be! (If I'm lucky enough to get remarried, I'm already saying "YES" to this dress)
_____________________________________
Stylist: MaryJo
Favorite gown: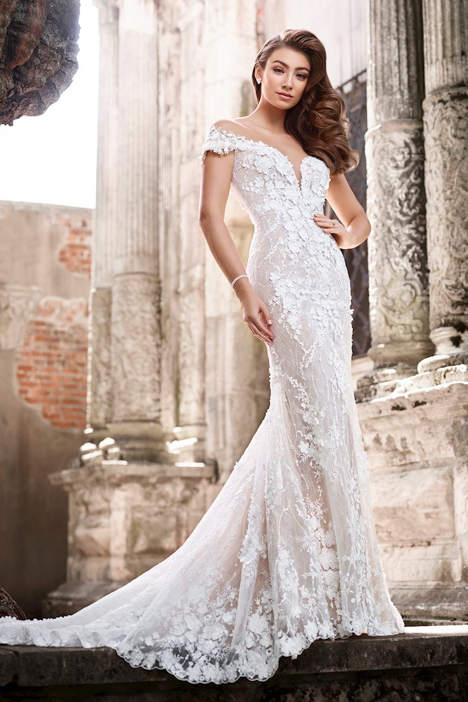 Saying you have a favorite dress when you work in a beautiful boutique is like saying you have a favorite child when you have many. Each dress has its own unique beauty that is captured when the Bride puts it on.
That's how I felt when I put on Meredith by Martin Thornburg. I have always gravitated to this dress for the special bride that wants a dress that is unique, wants a sense of classy elegance, but, is a showstopper when she enters a room. The off the shoulder sleeve, sultry slit and low v, all add to this beauty.
With Love,
Micayla, Melody, Laura, Julie, Mary-Jo
www.velacebridal.com