One of the things we hear so often is that brides would love to have their bridesmaids wear mix and match dresses in the same color scheme, but they don't know where to start!
There are lots of pros to doing this – your girls can pick the style they wear, and the price point they're comfortable with. You can have your MOH in something that makes her stand out as your right hand girl! And did we mention it looks absolutely stunning in photographs?!
However, pulling off that effortless look requires quite a bit of effort! Setting your bridesmaids free with just "Blush" or "Purple" in their minds can end up with some…shall we say, varied results! Not everyone is on your wavelength. That's where we come in! We can help you pick out fabrics and colors that coordinate perfectly, and then your girls don't have the headache of determining what the heck "mauve" really is, or wondering whether their dress is "too grey" or not!
Take a peek below for some sample color schemes we've put together, based on popular Pinterest trends and bridal requests!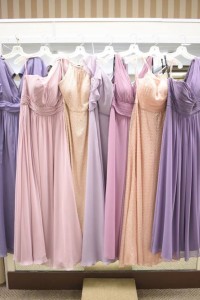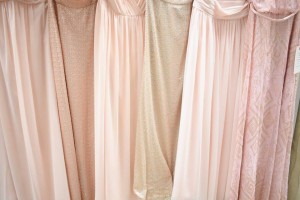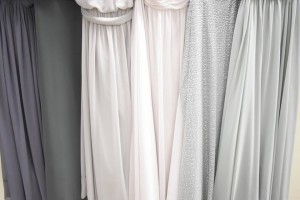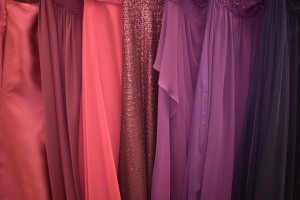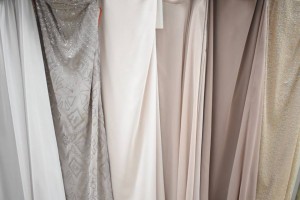 Visit us for endless ideas and combinations! Call us to set up your appointment at 508-966-0091 or visit our website and use our online calendar at velacebridal.com.