Thanks to The Knot's New England Magazine (theknot.com/newengland) for featuring a great piece regarding the big to-do's from "yes" to "I do." We found this great little checklist to be extremely helpful, one that will keep you organized for the big day!
1.Nail down a Budget – We could not agree more! This is the perfect way to start planning a wedding, deciding how much you want to spend – don't forget to count on those that will be contributing! The owner of Ve'Lace Bridal, Shadia, has a great tool you can use. After seeing her struggling with documenting the wedding budget, Shadia's neighbor and friend Christina showed up at her doorstep with a helpful spreadsheet. Shadia swears by this spreadsheet! If you'd like a copy of it you can email Shadia at velacebridal@gmail.com and she'd be more than happy to provide it! She's kept it after all these years and passed it on to many other brides!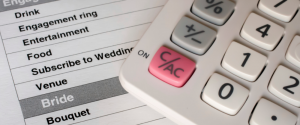 2.Book a Venue – Yes! Search for the perfect place to celebrate, keep your budget and guests in mind! Doing this will allow you to set the date! One of our local favorites shown below, Lakeview Pavilion is a great place to celebrate your wedding! (Located at 45 Lakeview Road, Foxboro, Ma 02035 – 508-543-9099)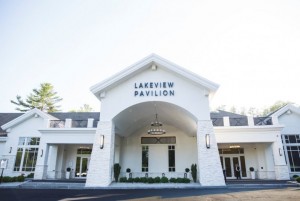 3.Gather your Crew – Ask your besties to stand beside you at the alter and in the months leading to your day. And don't just go picking for picking – select those that matter the most! Whether it's 1 Maid or 10 Maids, it is more important that you select the friends or family that you know will be in your life for many years to come. By the way, Ve'Lace Bridal specializes in bridesmaid gowns! :)
4.Hire your Vendors – Of course! Research and book the pros – anyone you have to have should be locked in ASAP. Here is a couple of our personal favorites (watch our next blog for the full list):
Videography: Mike Picard Motion Pictures 
Photography: Kim Lyn Photography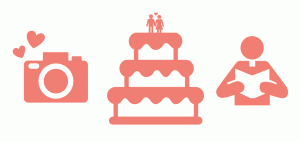 5. Buy the Formalwear – That's us! Shop for your bridal attire, don't forget accessories! Decide what the wedding party will wear too – we will help you with it all and make it a very easy, smooth, and enjoyable process! Book by calling 508-966-0091 or visit our online calendar at www.velacebridal.com . Ve'Lace Bridal specializes in not only helping you find the perfect dress but providing you with the full bridal experience, too!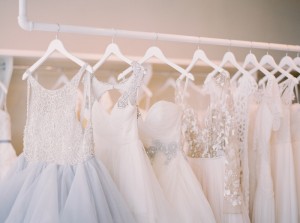 6.Register & Create a Website – Start a wish list and site. Make sure to share the link with guests so they are in on all the details! Get inspired by others through Pinterest and Google!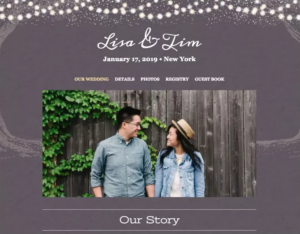 7.Choose your Wedding Paper – Order invites (some venues include this as part of a package so be sure to check with them as well), thank you's and other stationery. If you place one order, you may snag a discount. Etsy is also a fantastic spot for wedding stationery.
8. Plan the Ceremony – Meet with your officiant, pastor, or priest to discuss the details and attend pre-wedding counseling if required. Don't forget that some ceremony directors allow for customizing and personalizing your ceremony experience. Whether it's through music, verbiage, location, or sentimental unity symbols, putting in the request might help complete your vision!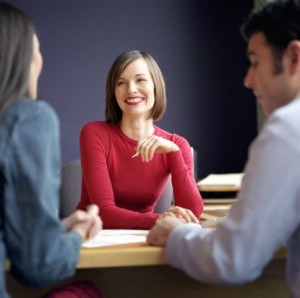 9.Finalize other Party Details – Plan your rehearsal dinner, after-party and morning-after brunch! Check in with your in-laws, too. Tradition says that your soon to be in-laws may cover the costs of a rehearsal dinner! You might be able to skip the after-party if your venue allows for an extended hour or two of the wedding itself!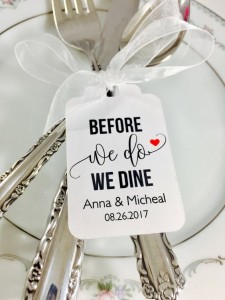 10.Complete your Team – Book any outstanding pros like hairstylists, makeup artists, day-of transportation or a photo booth for your reception. Below is a couple of our favorites (watch for our next blog for the full list).
Limo Services: Sergeant Major Limousine Services 
Makeup: Lauren Silva Makeup Artistry
Travelling Beauty by Michelle Sands
11.Go for Fittings – That's us again! Attend your final dress fitting about 2 weeks before your wedding and arrange for your gown pickup (dress pickups are welcomed the week of the wedding). We assist by sending you email reminders, helpful dress unpacking and handling hints, and final dress details!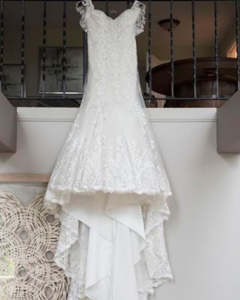 12.Buy the Rings – Shop for and purchase your wedding rings – don't forget insurance! Now it should really start to feel real!!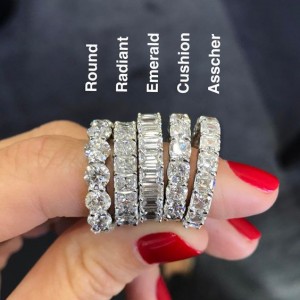 13. Get the Marriage License – Pick up this must-have document at the state registrar's office in the county where you'll wed! City Hall, here we come!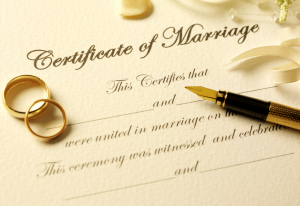 14.Choose a Point Person – If you do not have a wedding planner or day-of coordinator, task a friend or family member to be the go-to so you can relax and enjoy the day!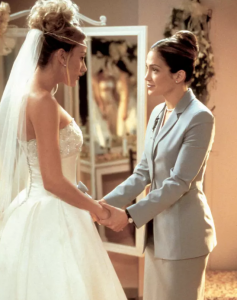 15.GET MARRIED!!!! The planning and hard work is behind you – time to celebrate your new status, woohoo!!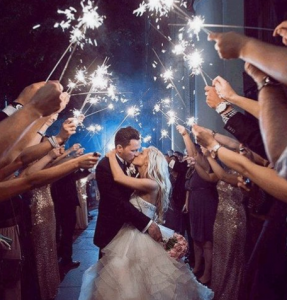 We hope you found this helpful and thank The Knot for sharing these great hints and tips!