You've just started researching the beautiful world of wedding gowns, in search of the PERFECT dress for your big day… but you have no idea where to begin, or what silhouette will actually frame the shape of your body perfectly. Don't worry! We are here with an easy to navigate silhouette guide!
For the Petite Bride:
Think light sheaths, or structured fit-and-flairs to avoid overwhelming your smaller frame. In your world, less is more in bringing your natural beauty to light! Also, remember the details of your lace and sparkle- geometric (VERY popular in 2019) styles and patterns will elongate your body, making you appear taller!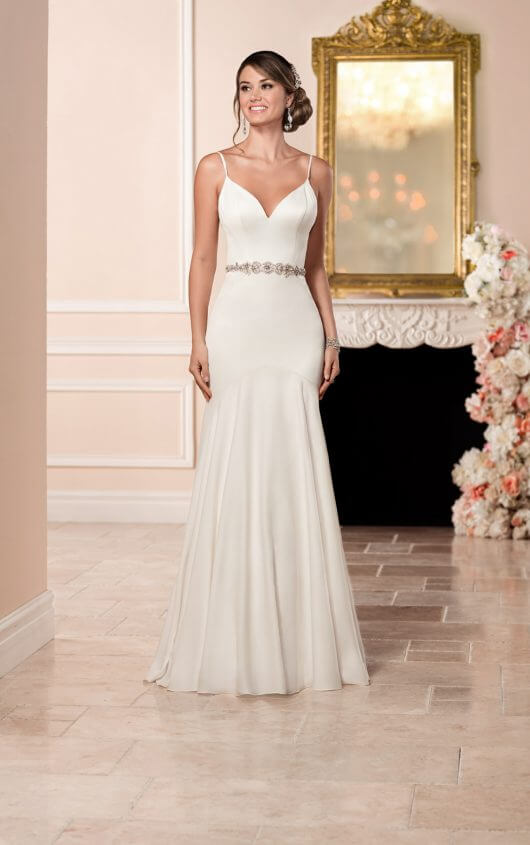 For the Curvy Bride:
There is nothing better than allowing your dress to show your curves and natural waist and beautiful features that make you, you! Go for gowns with a defined waistline, ballgowns and a-lines that define smaller portions make you look slim and trim while remaining playful or elegant, depending on your taste. Remember, full skirts flatter a full figure. Also- don't forget the ever mature and sexy fitted gown, let your curves show their natural beauty by accentuating the hips and drawing the eye to the waist. #itsawin-win
For the Busty Bride:
You have two options that can take you down very different style paths- reveal or conceal. This is important for the busty bride, as you have probably spent your life finding the right shape and neckline to either minimize or accentuate your girls- and will determine how comfortable you will be during your wedding. Sweetheart necklines will carry you well, giving you support and shape without being too revealing. For those interested, a v-neckline CAN be a super sexy way of enhancing some of your lovely assets- if you are worried about support with this one, just check with your consultant on the varying options to keep your chest in check!  Remember to find silhouettes that will balance your shape- a ballgown with little more volume on the bottom never hurt anyone and will help bring the attention to your overall look, not just your bust.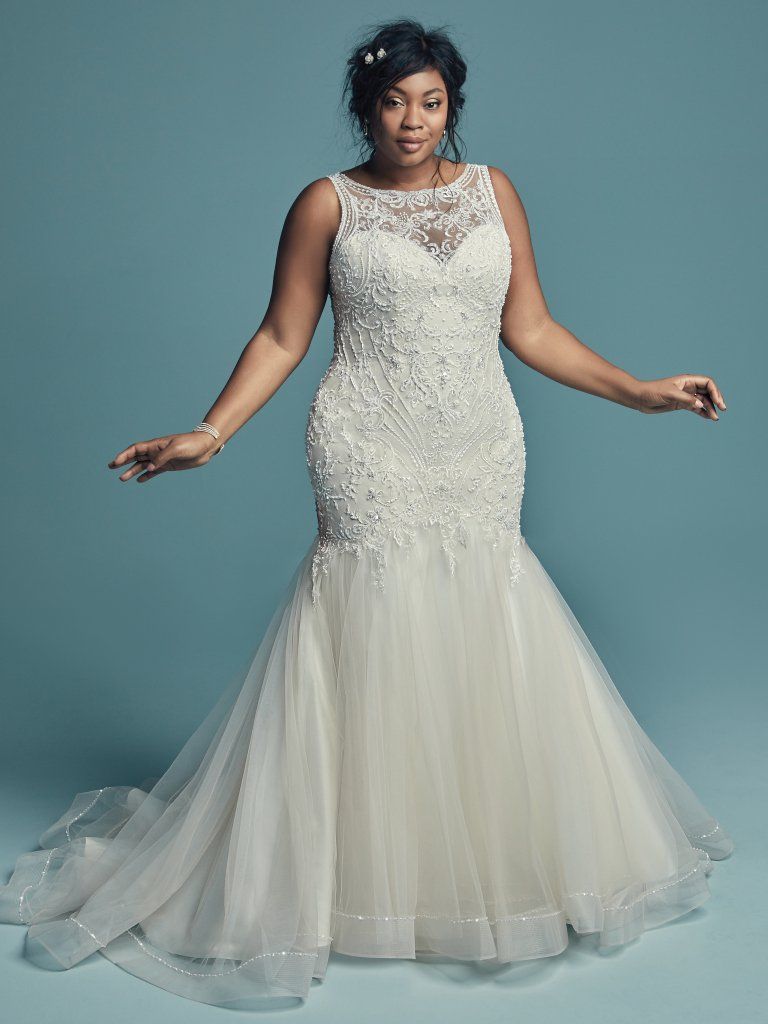 For the Long and Lean Bride:
Ladies, Bridal gowns were made for your statuesque frame- celebrate that! You girls get to play with some fun things that don't always work for every bride. Think slits, high necklines, and sheaths silhouettes. If you're looking to create the illusion of having fuller curves, try looking for sheaths that hang close to the body, but with "bodycon" seams which will give you a tailored, curvy look.
Don't forget a slit option- which can be done customized in alterations on most silhouettes. Show off those gorgeous long legs with this unexpected and fun addition to your bridal style!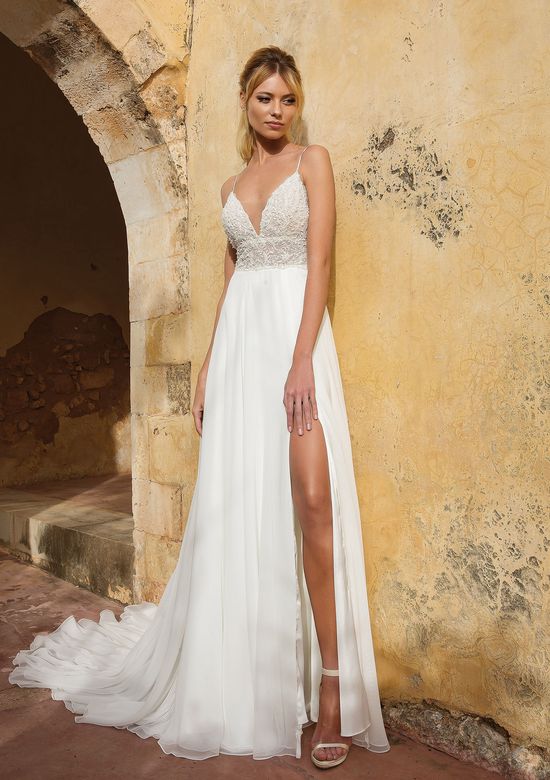 On a final note from your favorite Bridal Stylists at Ve'Lace, you will be stunning on your wedding day because love and light will be shining through you both! No matter what your dream gown looks like, trust that we can help you find the perfect dress for your special day that will make you the epitome of your personal bridal style!
P.S. Don't fall into one of these categories? Let us know in the comments and we'll be sure to bring you more options to fit every beautiful bridal body!